Today: NABC at the 2013 Bloomington Craft Beer Fest.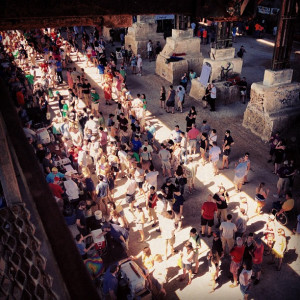 Today, the Brewers of Indiana Guild presents the third edition of the Bloomington Craft Beer Fest. Two important links:
NABC will be represented by brewers David Pierce and Ben Minton; cellarman and brewery badass Josh Hill; and artistic conjurer Tony Beard.
NABC's beers: Black & Blue Grass, Hoosier Daddy, Naughty Girl and Oaktimus (all at our booth) and Eastern Front at the firkin area.