Roger says: Goodbye, farewell, amen. Free at last, free at last. I will forget you, some day
Hard Feelings? Nah, why would there be?
Roger explains.
—
On November 1, I joined Peter for a road trip to Hebron, Kentucky. Regrettably, there was no time to visit the Creation Museum. Rather, there were accounts to be settled.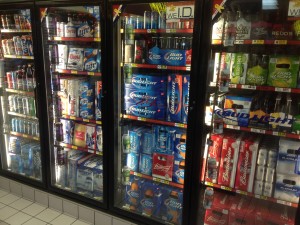 Along the way, we learned that while the city of Verona in Italy has two gentleman, it has no NABC beers on the shelf … and neither does Verona, Kentucky.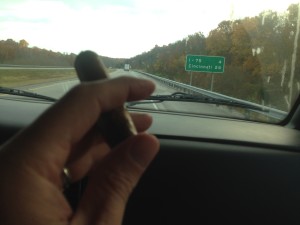 To celebrate the occasion, I brought a Habana Montecristo (thanks, GP) and smoked it as Peter drove.
Our destination was Heidelberg Distributing, where something certainly roars through it, although it isn't clear what manner of substance it might be.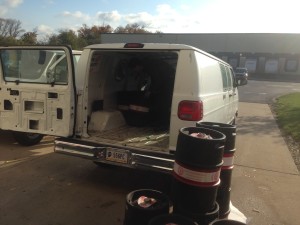 We reclaimed 32 kegs, some still filled with past-date beer. The kegs were there because until Friday, Heidelberg was our Kentucky wholesaler in territories not held by River City. The fact that no one knew this is the reason why a divorce, either velvet or sandpapery, had to be facilitated. Hence, our road trip.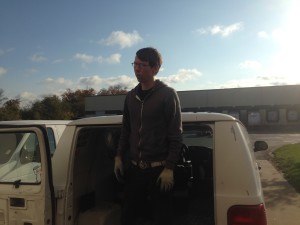 Peter was all business, and warehouse staffers were exemplary.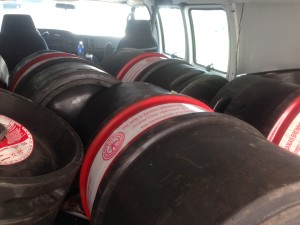 Safely stacked and loaded, we were ready to hit the road home.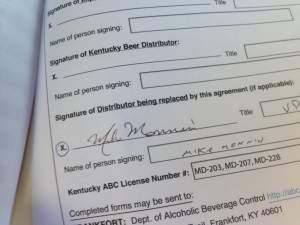 The magic words, and the necessary signature. We are free agents. Are you a Kentucky wholesaler? Wanna chat?