NABC's World Cup Trilogy: Planning begins for June, 2014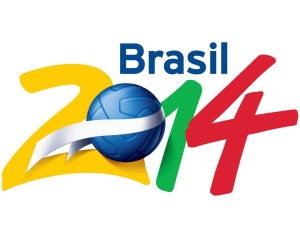 Has it really been four years since former NABC brewer Jared Williamson (now brewing with Schlafly in St. Louis) came up with the idea of a special World Cup Trilogy beer series?
Yes, it has.
NABC will repeat the Trilogy in 2014, with three fresh new beers – one each meant to represent the three national football squads facing the USA in Group G of the opening round: Germany, Ghana and Portugal.
In June of 2014, the beers will debut at NABC's two New Albany locations as the American squad's matches are played. There'll be many places in metro Louisville to view these games — but how many of them created and brewed three new beers as specific accompaniment to the world's biggest sporting event?
Budweiser never went to this much trouble for NASCAR, did it?
The trilogy is elegant in its simplicity, yet also boasts ample space for rampant creativity. Since the World Cup drawing on December 6, NABC's brew crew of Josh Hill, Peter Fingerson, Ben Minton and David Pierce (listed in approximate order of total time spent viewing sports) has started brain-storming. Obviously, German beer is quite well known, and although Portugal's lager brewing tradition is borrowed from elsewhere, a Port barrel-aged "Super Bock" clone springs immediately to mind. Ghana is the wild card … with a tradition of brews made with cassava and sorghum.
For the sake of historical continuity, following are the unique beers unveiled for each of the USA's opening round matches in the 2010 World Cup in South Africa.
USA vs. England – Ordinary Bitter
Classic cask ale malt from the UK, with Pacific Northwest hops for flavor and aroma. English ale yeast.
3.9% abv
26 IBU
USA vs. Slovenia – Keller Pils
European and North American malts, hopped seven times with 100% Slovenian-grown Styrian Goldings.
3.9% abv
36 IBU
USA vs. Algeria – Biere de Garde
Franco-Belgian malts, hopped to style, with spicing inspired by the Maghreb region's cuisine, specifically tajine. Chouffe yeast.
3.9% abv
15 IBU