NABC supports the 2013 Buy Local Fair on May 11.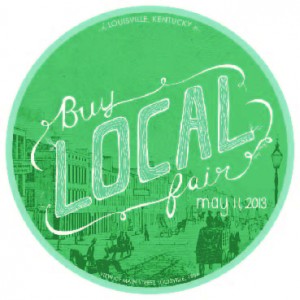 NABC is delighted to once again participate in the Louisville Independent Business Alliance's Buy Local Fair on Saturday, May 11. The co-sponsor is Grasshoppers Distribution. We'll be pouring Black & Blue Grass (Spiced Belgian) and Naughty Girl (India Blonde Ale).
Here's an overview of a fun event.
Fifth Annual Buy Local Fair: One-stop shop for Keeping Louisville Weird, by Melissa Chipman (Insider Louisville)
Louisville loves its festivals and fairs. And Louisville loves keeping things local.
Put those two loves together and you get The Buy Local Fair sponsored by the Louisville Independent Business Alliance and Grasshoppers Distribution. The event is scheduled for Saturday, May 11 from 2 p.m. to 8 p.m. at the Louisville Water Tower.