NABC on the road: LBC Winter Warmer, Lafayette, February 8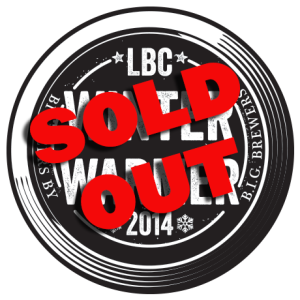 Lafayette Brewing Company's annual Winter Warmer is sold out, but if you're a ticket holder, here's what's going to be happening.
Lucky ticket holders will get beer samples from 19 craft brewers, a commemorative tasting glass, a meal from our infamous Beer-B-Que bar, raffles and FREE taxi rides home to local residents. Winter Warmer 2014 is set for Saturday, February 8, 2014, 5 pm to 8 pm.
NABC's Josh Hill and Blake Montgomery will be on hand with samples of Solidarity and Bonfire of the Valkyries.