NABC beers on tap at Wick's during Harvest Homecoming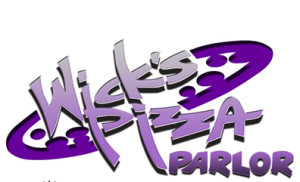 Obviously, NABC's annual Fringe Fest is a great reason to skirt the edge of New Albany's Harvest Homecoming bedlam and enjoy (shall we freely insinuate) tastier morsels — but it isn't the only one, and in 2013, the city has decided to permit Wick's Pizza on State Street to join the alternative fun. Wick's first sought permission to "tent" its parking lot in 2012, and was turned down, but happily this year there are no red flags.
In turn, Wick's has decided to include NABC in the fun. Our draft truck, Rosa L. Stumblebus, will aid in the dispensing of beer at the Wick's fete. Black & Blue Grass and Naughty Girl will be pouring from Rosa, while inside the bricks and mortar, Strassen Bräu.
Also, don't forget that Harvest Homecoming is just right around the corner! We will have an enormous tent outside for the first time ever, and bands like The Louisville Crashers, Artie Dean Harris, Cover Me Bad, The Juice Box Heroes and Lunar Beach House will all be playing between Wednesday, October 9th to Saturday, October 12th.