Music at BSB on Saturdays through July.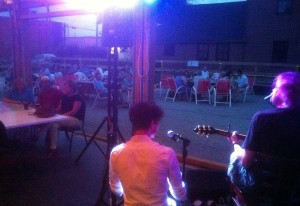 Starting July 6, there'll be Saturday evening music events through July (and perhaps beyond) at our Lloyd's Landing beer garden outside Bank Street Brewhouse at 415 Bank Street (on the Right Bank in downtown New Albany).
Kacy is arranging the schedule, so we're being necessarily vague. Just know that there'll be music from (roughly) 7 p.m. to 11:00 p.m. on July 6, 13, 20 & 27, and we'll see where it goes after that.