Indiana Statecraft, parts one and two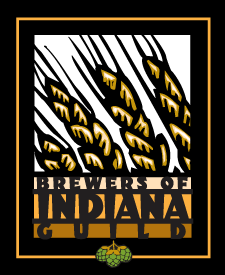 Roger's columns at LouisvilleBeer.com appear on the 1st and 15th of each month.
Now that Indiana is a state fairly blessed with brewers, should non-Indiana beers still be a component of these three yearly Guild fests?

Of course … under conditions and circumstances channeled by the guild itself, which to my way of thinking, means orienting guest beers according to their own state guild structures, and not by their Indiana wholesalers.

My solution has the merit of gently nudging Indiana wholesalers sponsoring an Indiana guild-administered festival to better support those Indiana brewers already on their sales rosters. It also provides a compelling reason for other state Guilds to become better organized, and to refine their message.
It began here.
… You may be wondering why I'm taking great pains to establish the intimate connection between a state, the state's laws, and trade groups operating within that state.

It has to do with those pesky state boundaries. When it comes to craft beer, the prevailing reality is that while Indiana wholesalers and retailers are in the business of vending beer emanating from locales scattered throughout the world (subject, of course, to all manner of governmental regulation at every point of contact), a brewery located within the boundaries of the state of Indiana is an Indiana brewery, and as a functioning entity, it answers primarily to the state.