Indiana-made beers, mead and cider at Indie Fest on Sun., Sept. 15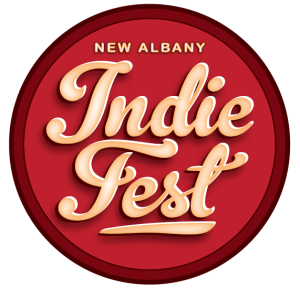 The second annual Indie Fest drinks lineup is as follows. More information about Indie Fest is here.
The fest runs from 1:00 p.m. to 10:00 p.m. on Sunday, September 15, on the 400 block of Bank Street in New Albany, with beer garden/stages at Bank Street Brewhouse and Dragon King's Daughter (see below for the DKD drafts).
This guest beer list at BSB does not enumerate the usual roster of NABC drafts, which remains in place on Sunday; brunch, the Bloody Mary Bar and carry-out growlers proceed as always (only NABC beers for carry-out).
All told, there'll be somewhere around 27 Indiana-made beers, meads and cider available for the enjoyment of attendees, and this is appropriate because Indie Fest is about independent, local business. Cheers.
GUEST BEERS
Big Woods (Quaff On) Busted Knuckle Ale
Nashville IN
7.5% ABV
27 IBU
Bloomington Brewing Company Everlasting Hopstopper Pale Ale
Bloomington IN
5% ABV
35 IBU
Great Crescent Blonde
Aurora IN
5.3% ABV
22 IBU
Power House Diesel Oil Stout
Columbus IN
6.6% ABV
33 IBU
Salt Creek Out of Order IPA
Needmore (Bedford) IN
6% ABV
CIDERS
New Day South Cider
Indianapolis IN
7% ABV
MEAD
New Day Snap Dragon
Indianapolis IN
8% ABV
New Day Washington's Folly Mead
Indianapolis IN
8% ABV
WINE
A selection of 502 Winery whites, reds and specialties will be on hand.
BUT THERE'S MORE
For Indie Fest 2013, there'll be a second beer garden located on Bank Street in front of Dragon King's Daughter. There'll be music and six drafts:
People's Brewing Co. (Lafayette IN)
Mound Builder IPA & Pilsner
Power House (Columbus IN)
Ceraline Cream Ale & Jack the Bum
Thr3e Wise Men (Indianapolis IN)
Oktoberfest & Two Lucy's Blackberry Wheat