Houndmouth (the ale) to be pouring year-round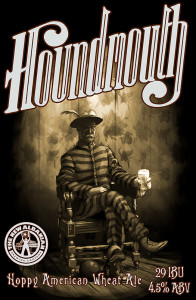 Let's make it official: Houndmouth, NABC's hoppy American wheat ale, will join our full-time line-up. The last batch vaporized in three weeks flat, so we've decided to take the hint.
Houndmouth is a Session Series libation brewed in collaboration with the New Albany band of the same name.
As always, it will take a few weeks to make adjustments to the brewing schedule, but when all is said and brewed, Houndmouth will be available full-time on draft at NABC's two locations, and to outside accounts (draft only; no bottles) in Indiana and Kentucky.