Hoosier Daddy and Hoptimus available at Seeds and Greens Natural Market & Deli, now open in downtown New Albany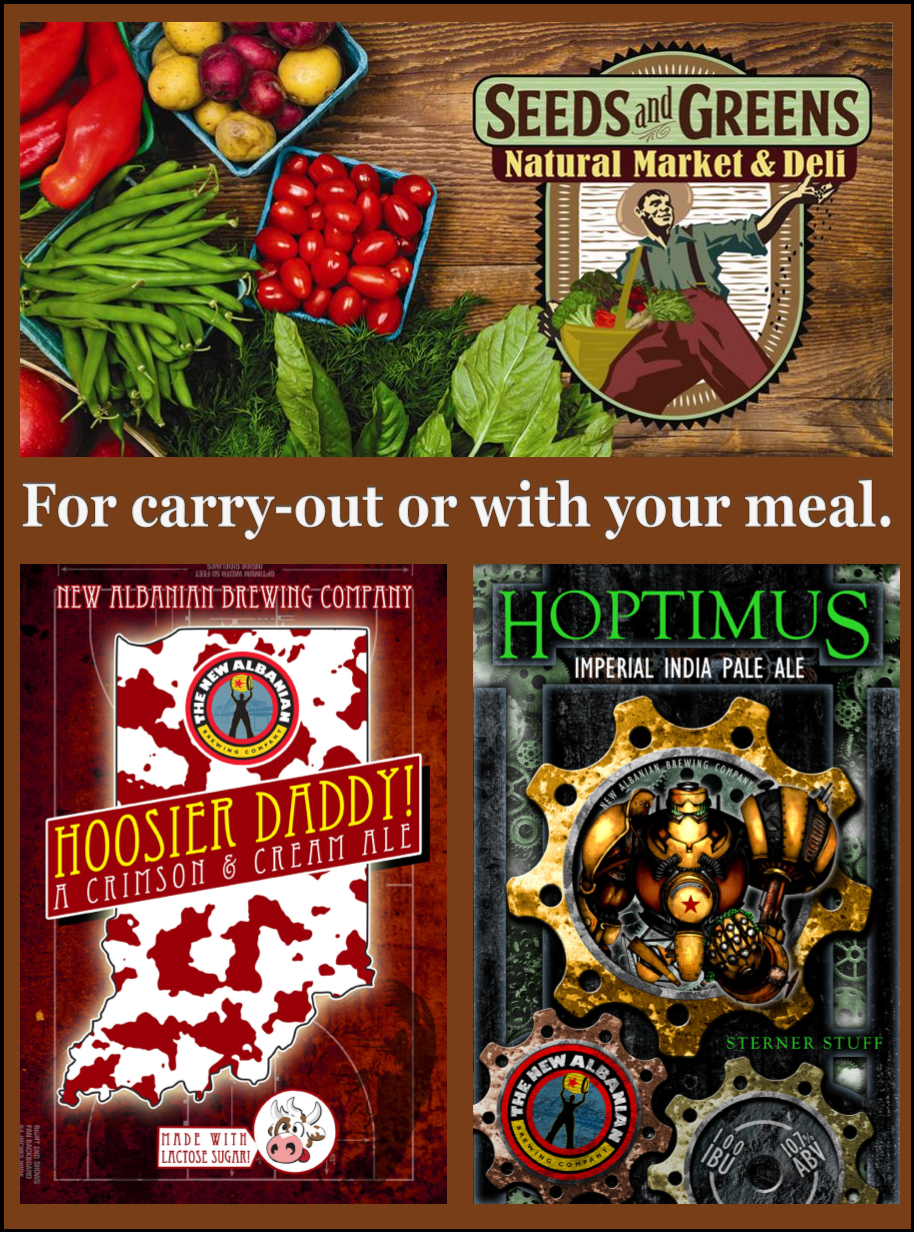 Our friends Stacey and Jeff Freibert have opened Seeds and Greens Natural Market & Deli at 207 W. First Street (the corner of W. First and Main, facing The Exchange and across Main from the YMCA) in downtown New Albany. Several other friends and former NABC employees are working at Seeds and Greens, which is among the most highly anticipated downtown arrivals in recent years.
Seeds and Greens Natural Market & Deli is an independently owned local market and deli selling high-quality organic, natural, and minimally processed foods, as well as healthful home products, homeopathic products, health and beauty and nutritional supplements. The market has food intolerance items such as gluten-free, soy-free and dairy-free foods as well as vegetarian and vegan items. The deli serves healthy wholesome prepared sandwiches, salads, soups, and juices. There is a self-serve, dine-in area. Prepared items can be packaged for "grab-and-go" convenience to carry home. Seeds and Greens supports local farmers and carries Non-GMO (not genetically modified), fair trade products free of pesticide, chemicals, and artificial preservatives.
NABC is delighted to have Hoosier Daddy and Hoptimus 22-oz bomber bottles in stock at Seeds and Greens, available for carry-out or with your meal.