Go see Steve and Stashia at BSB on July 4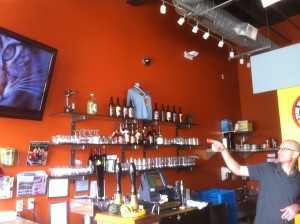 Bank Street Brewhouse will be open for reduced hours, and serving drinks only, on the 4th of July (Thursday). Steve and Stashia will be on hand from 12 noon to 6:00 p.m. to pour in-house beers and carry-out growlers.
There'll be no kitchen crew, but if you're out and about, come drink a beer and take a growler with you.