First-ever Oaktimus 22-oz bomber release is at BSB on Sunday, March 1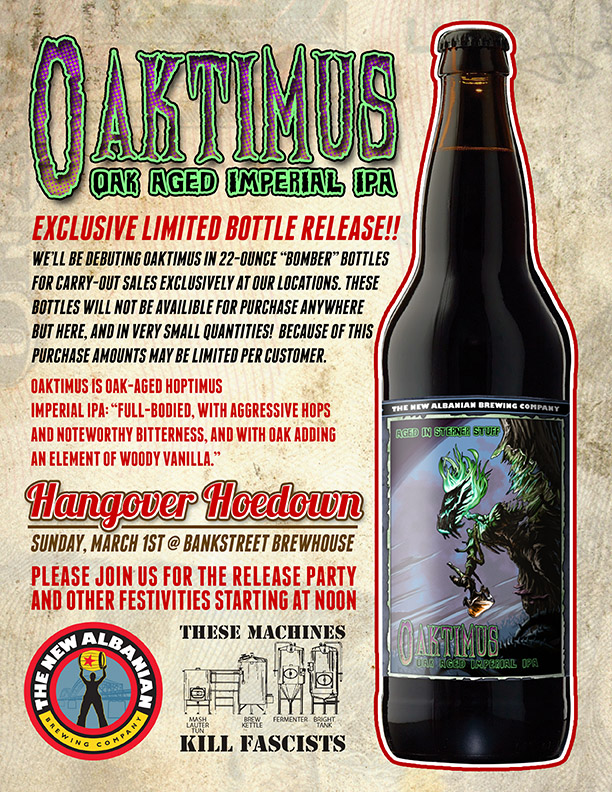 We've done a limited bottling of Oaktimus, which will be released on Sunday, March 1 at Bank Street Brewhouse as part of our Gravity Head Hangover Hoedown, a benefit for Uplands Peak Sanctuary. Oaktimus bombers will go on sale Monday, March 2 at the Pizzeria & Public House.
Oaktimus is NABC's oak-aged Hoptimus Imperial IPA, brother to Hoptimus: "Full-bodied, with aggressive hops and noteworthy bitterness, and with oak adding an element of woody vanilla."
Yes, you can buy bottles of Oaktimus for carry-out on Sunday, along with bombers and growlers filled with NABC's beers of proven merit. The state of Indiana allows it. However, guest beers tapped on the 1st as part of Hangover Hoedown are not available for carry-out, because we cannot do that.