Carnival Barker's Blog: Thunder, craft beer, river …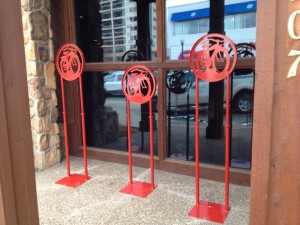 Thunder Over Louisville takes place this Saturday, April 20, and as usual I'll miss it.
In recent years, the Brewers of Indiana Guild's annual meeting has been held on the very same day in Indianapolis. I'm quite proud to be a board member of the trade group devoted to all things Indiana in craft beer, and the annual meeting is a priority for me as we continue growing the market for Indiana-brewed beer.
Thunder means little to me, but I know that many people enjoy it, and our friends at the Buckhead Mountain Grill in Jeffersonville stage a craft beer event in conjunction with the day-long fireworks festivities. So far, approximately 23 craft beers from Indiana and Kentucky are included (NABC's Naughty Girl and Black & Blue Grass among them), alongside 21 beers and ciders from elsewhere.
I'll turn it over to Steve Coomes at Insider Louisville for the lowdown.
Buckhead Craft Beer Extravaganza: In the past, Rocky's Sub Pub (its sister company) has hosted this event, but it looks like this year it's next door at Buckhead, which should make no difference.
For $85 a head (covers your seat, lots of food and non-alcoholic beverages, plus there are many tented areas should you need to dodge rain or sunshine), this is our top choice. Sure, the beer is extra, but it's really good craft draught served in ample portions.
Very much a family event, tickets for kids 6 to 12 are $25, which is an absurd bargain given what you'd spend feeding the clan fried sugar and starch from the carney trucks.
Not only is this the best view for the airshow (Jeffersonville juts a bit out into the river), the wide open riverfront is perfect for photographing the fireworks.
Click here to get tickets for the Buckhead event, and use the keyword "Thunder" to buy.
Also on the Indiana side, the Bristol Bar and Grille puts on a fine Thunder show. Follow the same link to read about it.
Apart from scoring growlers at Sun King and Flat12, I'm hoping my time in Indy allows for mussels and ale at Brugge Brasserie. It's been far too long. Maybe a stop at Zwanzigz or Power House in Columbus? We'll see. There's so much great beer in Indiana these days that it's hard to choose among them.
Roger