BANK STREET BREWHOUSE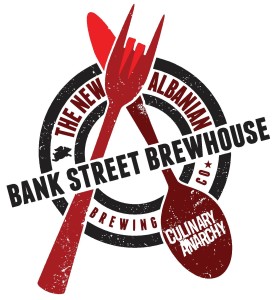 NABC Bank Street Brewhouse serves NABC beers on tap, as well as growlers and 22oz bombers to go.  We also now offer guest taps – craft beer, sours, meads and ciders – available from other local craft breweries.  The location also has a full service espresso bar, as well as cocktails and wine selections.  
NABC Bank Street Brewhouse serves lunch and dinner providing an all inclusive menu including locally sourced meats, as well as vegetarian and plant-based options, and gluten-free selections.  A special seasonal menu is available during lunch and early evening for additional options.
HOURS OF OPERATION:
TUESDAY-SUNDAY 11AM-10PM
updated FALL 2016
FOLLOW US ON FACEBOOK, TWITTER & INSTAGRAM:
facebook.com/bankstreetbrewhouse
twitter.com/BankStBrewhouse
instagram.com/bankstbrewhouse