Bank Street Brewhouse hours on Sunday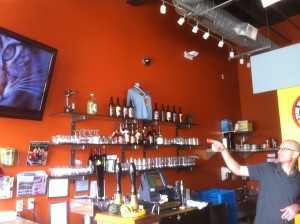 We're slightly tweaking Bank Street Brewhouse's Sunday hours.
BSB will remain open on Sundays until 9:00 p.m., but from 7:00 p.m. through 8:30 p.m., the kitchen will be doing a "fryer menu" only: Frites, rings and wings.
All else stays as it is on Sundays: Brunch and Build Your Own Bloody Mary Bar from 10:00 a.m. through 2:00 p.m., the regular food menu until 7:00 p.m., and carry-out growlers and bombers available all day long.