Houndmouth, band and beer.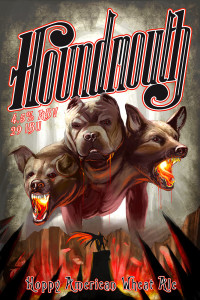 Houndmouth just returned stateside from the band's first-ever European dates, and if you're unfamiliar with the music, listen at YouTube and then buy the EP on Rough Trade Records.
This Saturday night (March 2) at 9:00 p.m., the members of Houndmouth will be at Bank Street Brewhouse to taste the collaboration beer NABC brewed with them. You are invited to do the same, meet the band, and taste the Houndmouth.